What Is Theta Healing® Technique
Theta Healing technique uses theta brain waves of a low frequency that are characteristic of the first phase of sleep. About theta brain waves can be spoken of as a subconscious. They rule part of our mind, which is placed between the conscious and the unconscious. This feature allows it to function below the level of the conscious mind. These waves contain memories and feelings, and they also control our attitudes, beliefs and our behavior. In theta state of mind, we can communicate and work with the Highest Consciousness or Creator (or God), where we can change the reality in any segment of life - mental, emotional, spiritual and physical. Anyone who accepts the existence of Creative Energy, Higher Intelligence, Creator or God can learn and use this technique regardless of age, sex, religion and so on.
Within Theta healing technique, we work on four levels: Basic level, Genetic level, Historical level and Level Of The Soul. The basic level includes everything that has been taught in this life, the beliefs we have accepted since childhood and which became part of us. The genetic level contains the beliefs that we inherited from our ancestors. Deep genetic memories, memories that are from past lives or collective consciousness of mankind are placed in the historical level., The level of the soul includes everything that we are.
Foundation - Vianna Stibal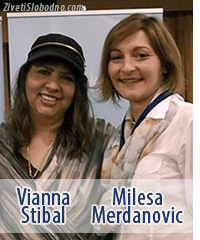 Theta healing is a model of energy healing, received and developed by Vianna Stibal. Born with intuitive abilities, she was successfully developed the Orian technique that grew into Theta Healing. In 1995, she was diagnosed with a serious problem in her right leg, a femure cancer. Successfully healing other people, he decided to apply the same method on herself. It worked! The right leg that became shorter than the left, returned to normal. Even in a normal size. The pain disappeared and the leg healed. Today, she is healthy grandmother, writer and successfully teaches people all over the world. For more information on Vianna Stibal visit the official website.
How can Theta Healing® help me
If you face difficulties, blockages, emotional or physical pain, fears in your life, Theta Healing can help you get rid of it, to become what you really want, and live the life you actually want.
If you are going through a difficult period in your life, through important changes (loss or change of a job, love break, divorce, childbirth, loss of a close person, relocation, retirement, etc.) that creates strong emotional reactions which are thrown you out of balance, by applying the Theta technique you can find your peace again, get into the state of internal equilibrium, creating new circumstances for yourself.
You notice that you have unwanted patterns of behavior in relationships that you have with your partner, child, parents, friends, colleagues, superiors at work, and you are not able to change them yourself. By revealing and raising the underlying causes, such as the belief "Others use me", "I'm unloved, rejected", "I have to fight to be accepted by others," you'll be able to create better and better relationships and change relationships that you are not satisfied with. Working on beliefs gives us direct access to the subconscious mind where we are changing them instantly. This immediately reflects on harmony and unison at work, in the family or through attracting new people into your life with which you create cleaner and more honest relationships.
In some situations, you are overhelmed with feelings of anger, resentment, bitterness, powerlessness, weakness As much as you try to keep them under control or to get rid of their influence, you still fail. By working with feelings, which is another important part of Theta Healing, we discover the origin of these feelings, solve the situations and the event where your feeling first appeared. Quickly and easily a client learn new feelings throught theta brain waves: what it means to feel loved, respected, cherished, and many other feelings that a person may have never experienced before.
If you feel fear that blocks you in everyday life (fear of failure, public appearance, loneliness, flying, poverty ...), a discovery of the underlying cause of the fear results the fear disappear. When you release a fear, you can create your daily life routine with an inner feeling of freedom, with no sense of impotence and constraint. Perhaps you will experience the true sense of freedom for the first time.
At the physical level, applying the work on beliefs and feelings, many diseases, causes of illness, as well as symptoms can be alleviated or completely disappear.
We create everything that happens to us in our lives!
What does a session look like and how long does it take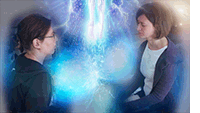 Theta session (treatment) is individual and takes place through a conversation between you and theta practitioner who helps you to observe your deepest beliefs and beliefs, feelings, blockages, patterns of behavior that cause you problems or block you from achieving your goals. Once you are aware of them, the practitioner will help you to release them trippingly, easily and quickly, and replace them with those knowledge and feelings that you need to be complete, satisfied, healthy, successful ...
During the session you are awake and consious, you are not hipnotized or in any other state of altered consciousness. Theta treatment is very pleasant and most clients experience it as a relaxing and liberating process. When releasing deep trauma, sometimes feelings and fears emerge so that the client feels how the changes take place during the treatment itself through the release of limiting emotions and experiences stored deep inside. After the treatment, the person feels relaxed, relaxed and calm.
A session lasts from 1 to 2 hours.
At a first session, a Theta healer will introduce you to basic information, both on Theta healing technique, and on the treatment itself, and will answer all questions you might have.
How to prepare for my Theta treatment
There are no conditions or limitations in the form of gender, religion, education, age, etc. It's enough that you have decided and want to solve the problem that is bothering you and that you are ready for changes. If you are not able to physically get treatment, it is possible to work on distance, via Skype, Viber or phone.
One-2-One private sessions - Consultations
If you need more information, you can send us a message or contact me by Skype, Viber or phone number +381 60 70 70 167 and schedule consultations.
Our local time zone is CET (UTC +1), Belgrade, Serbia. Central European Time.
BE SURE TO CONVERT TIME TO YOUR LOCAL TIME ZONE